Scheduled Service and Maintenance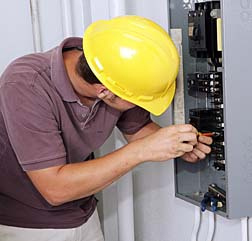 Protect your business and employees with system upgrades, maintenance and repairs.
Can-tech offers service calls and scheduled maintenance for businesses in the Northern Alberta area including Peace River, Grimshaw, Grande Prairie and Fairview.
Scheduled maintenance can detect small issues before they become large problems. Our electricians can inspect your space to ensure that you are providing a safe working environment for your employees.
Interested in Maintenance Agreements? Contact Us.